Chargrilled Mediterranean cups
by Joanna Gray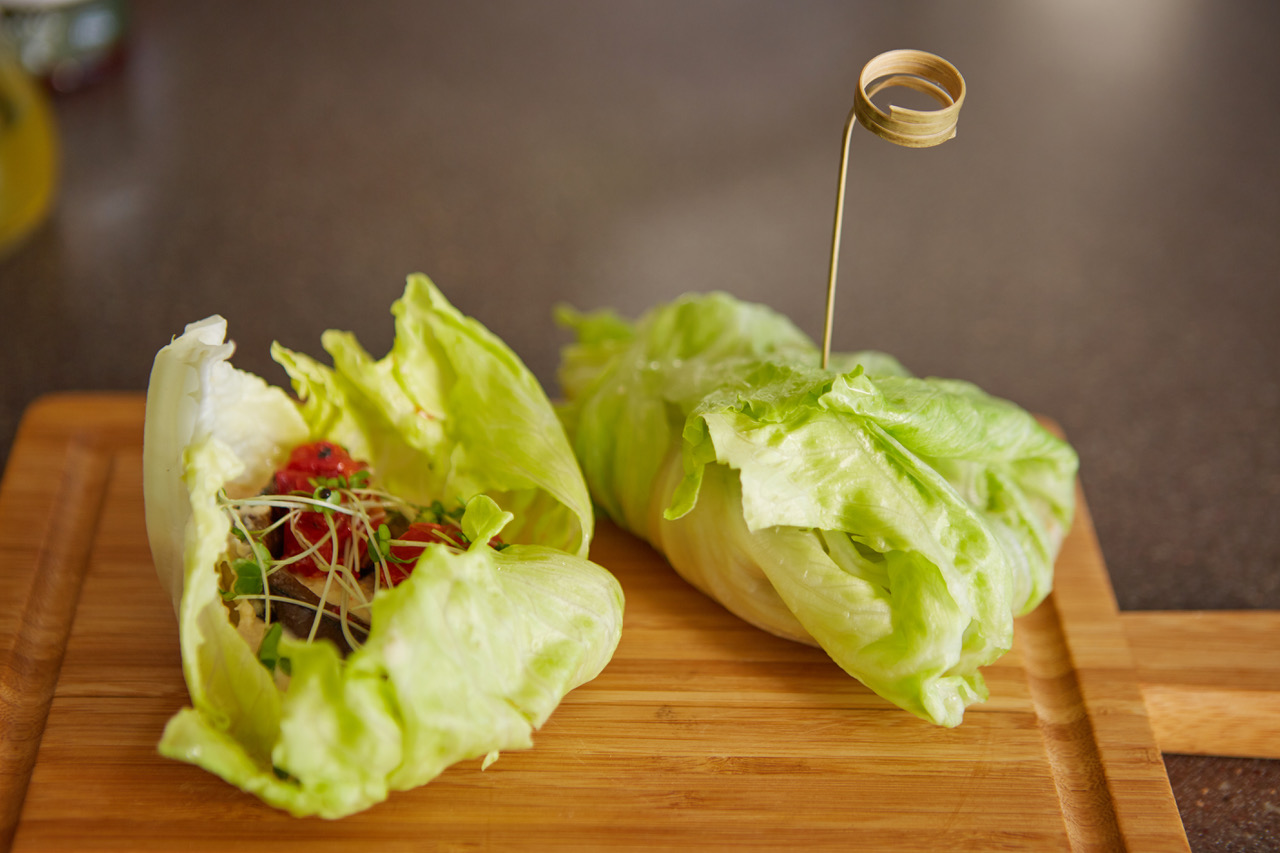 These are so delicious, you will be making these regularly.
Packed with fresh tasty vegetables that takes seconds to make.
Having jars of chargrilled aubergines, sun-kissed tomatoes and olives in your pantry or food cupboard is a great way to have deliciousness at your fingertips in a flash.
Ingredients
Makes 4 lettuce cups (serves 4 people or 2 very hungry people)
Chargrilled Artichokes
Sun-kissed Tomatoes
Chargrilled Aubergines
Kalamata Olives
4 Iceberg Lettuce leaves
Houmous for each lettuce cup
Sprouting Alfalfa
Method
Take a few of each of your chargrilled Jar vegetables and place onto kitchen paper. This will absorb the excess olive oil.
Arrange your iceberg cups on a board
Add a spoonful of houmous to each lettuce cup
Add in the chargrilled jewels of your choice, making each one different if you wish.
Sprinkle in the Alfalfa sprouts
And now wrap by folding in the sides and rolling.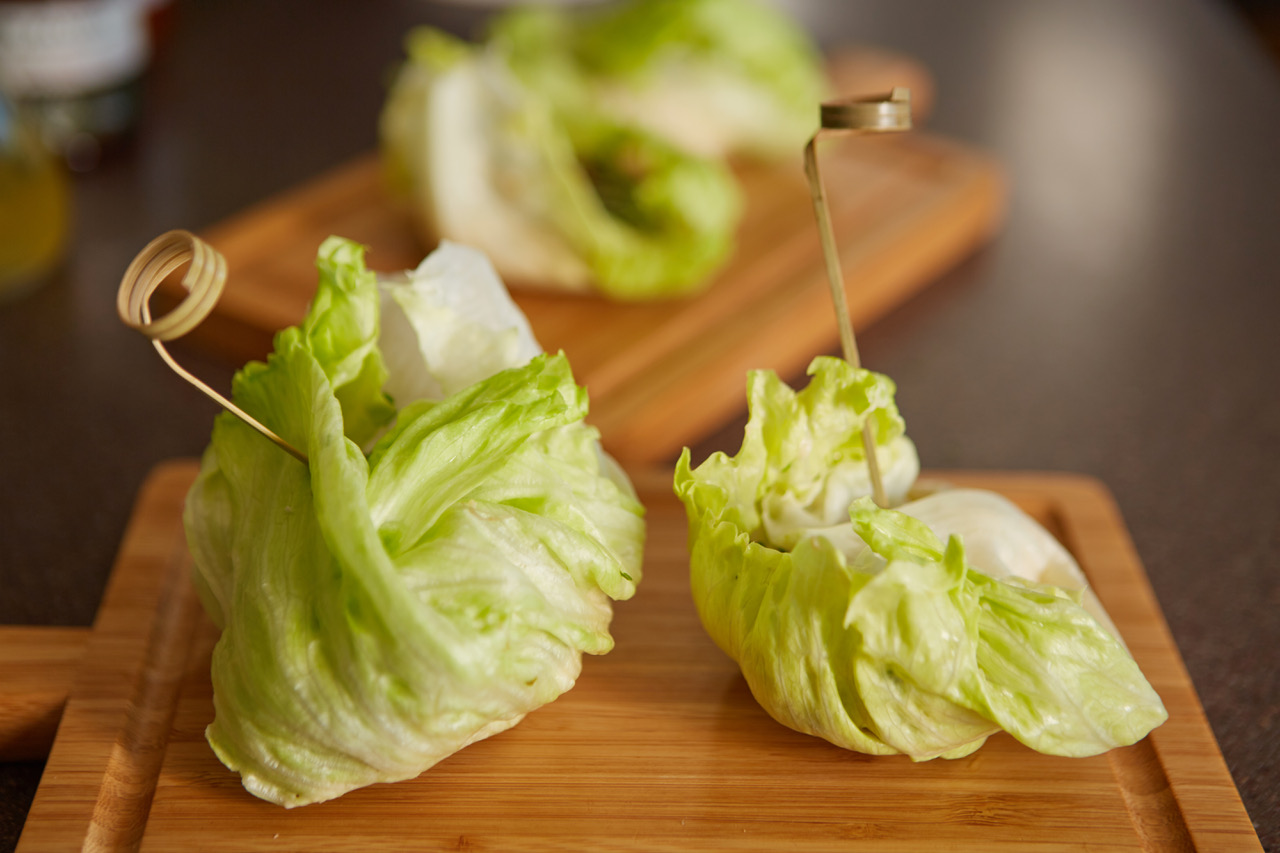 These are so quick and easy to make – eat immediately! Perfect for sharing or not!