Quick Focaccia with Shallots, Garlic & Rosemary.
by Joanna Gray
This quick recipe is just so easy to make and tastes amazing!
You'll probably have all of these ingredients in your pantry already.
Ingredients
700 g flour
500 ml water (warm)
20g  sea salt
7 g (1 sachet) dried yeast
2 tsp honey
Infused Olive oil with Rosemary and garlic slices.
8 Shallots cooked until soft and still a light colour.
Method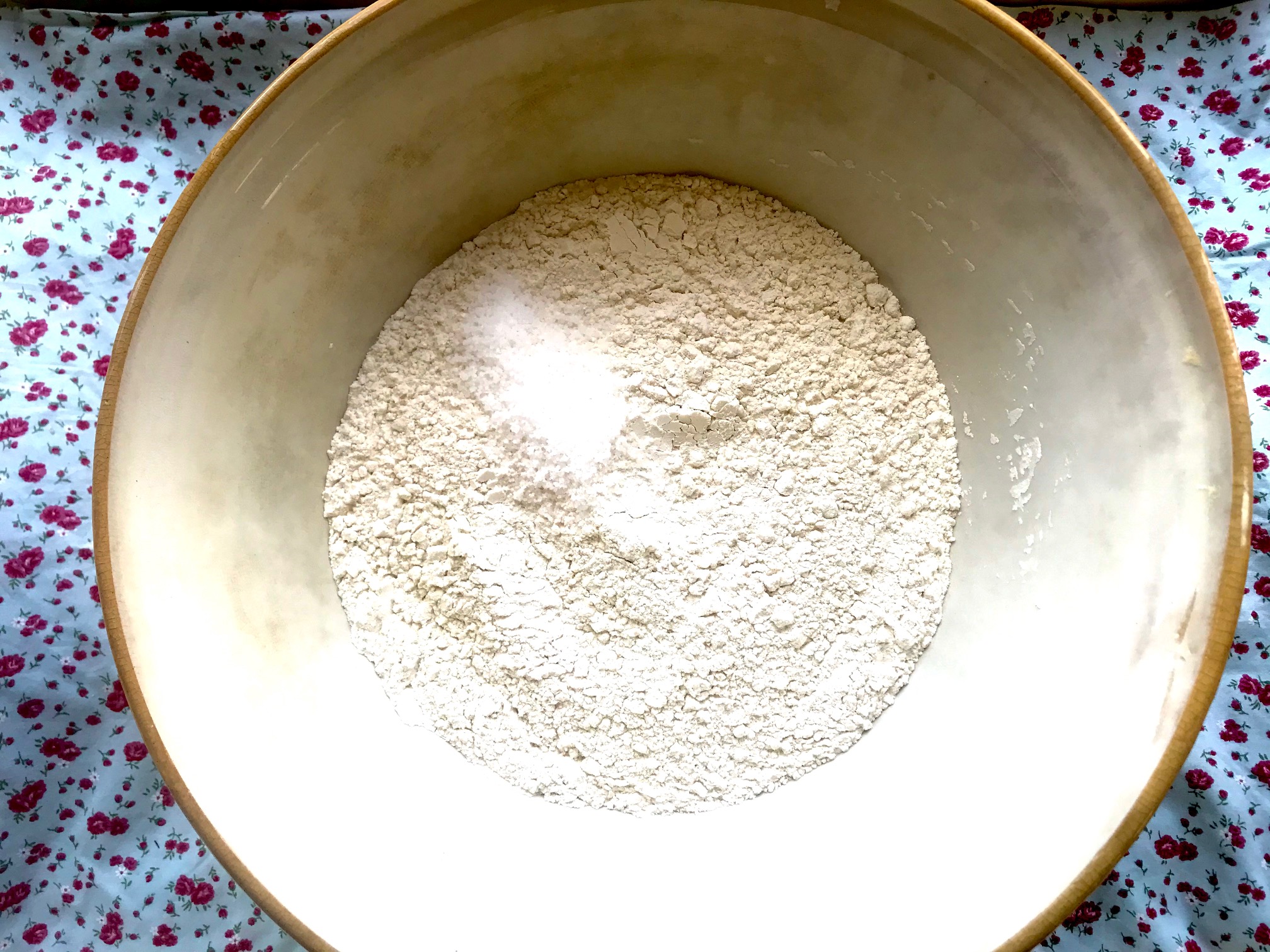 Step one
pre-heat, oven to 200c or gas mark 7.
Add the flour, sea salt, yeast and honey into a large mixing bowl
gradually adding in the warm water
Using a wooden spoon or your hands bring all of the ingredients together (sticky dough)
knead the sticky dough on a slightly oiled work surface for about 6-8 minutes,
then place back in to the bowl.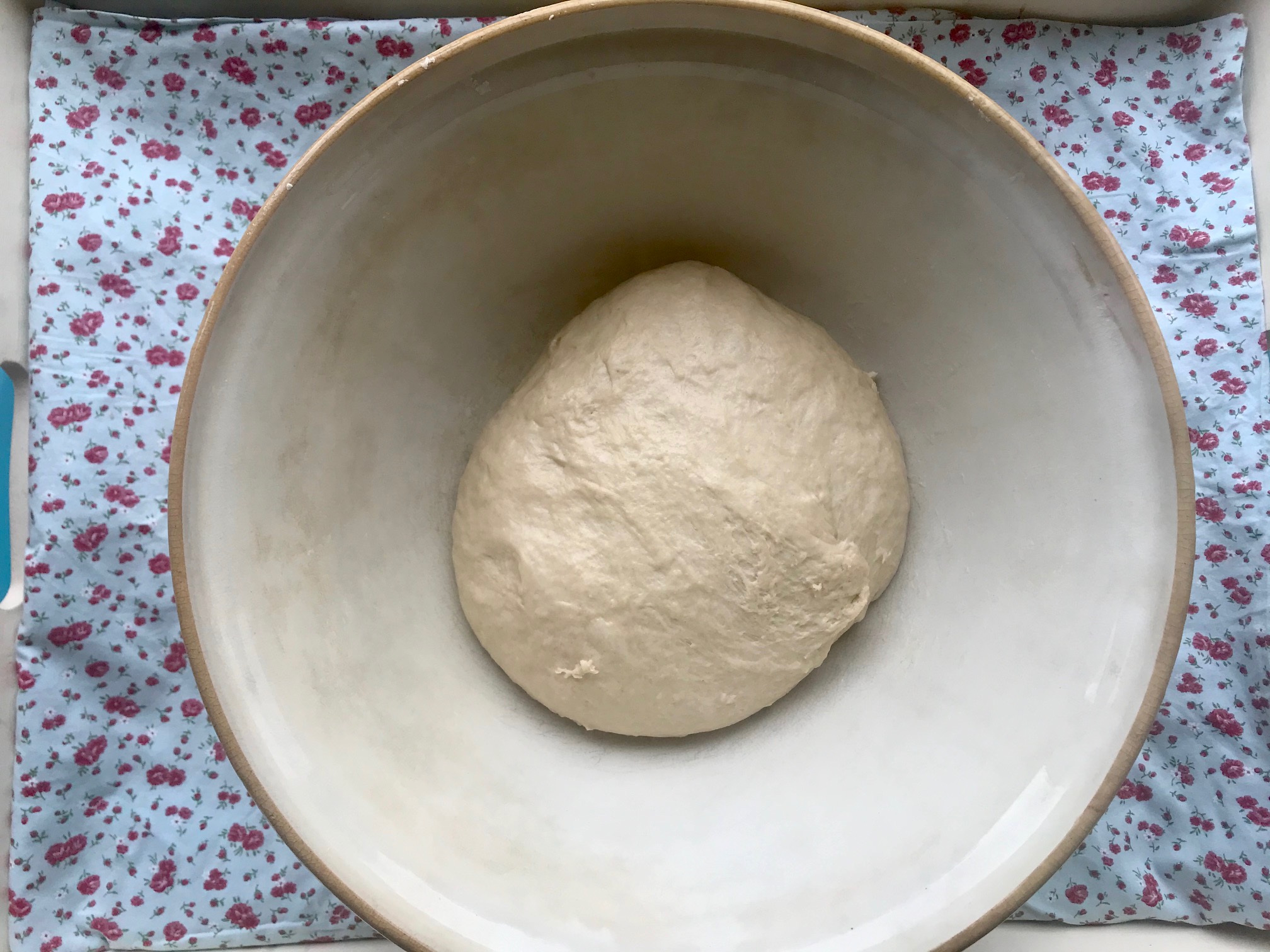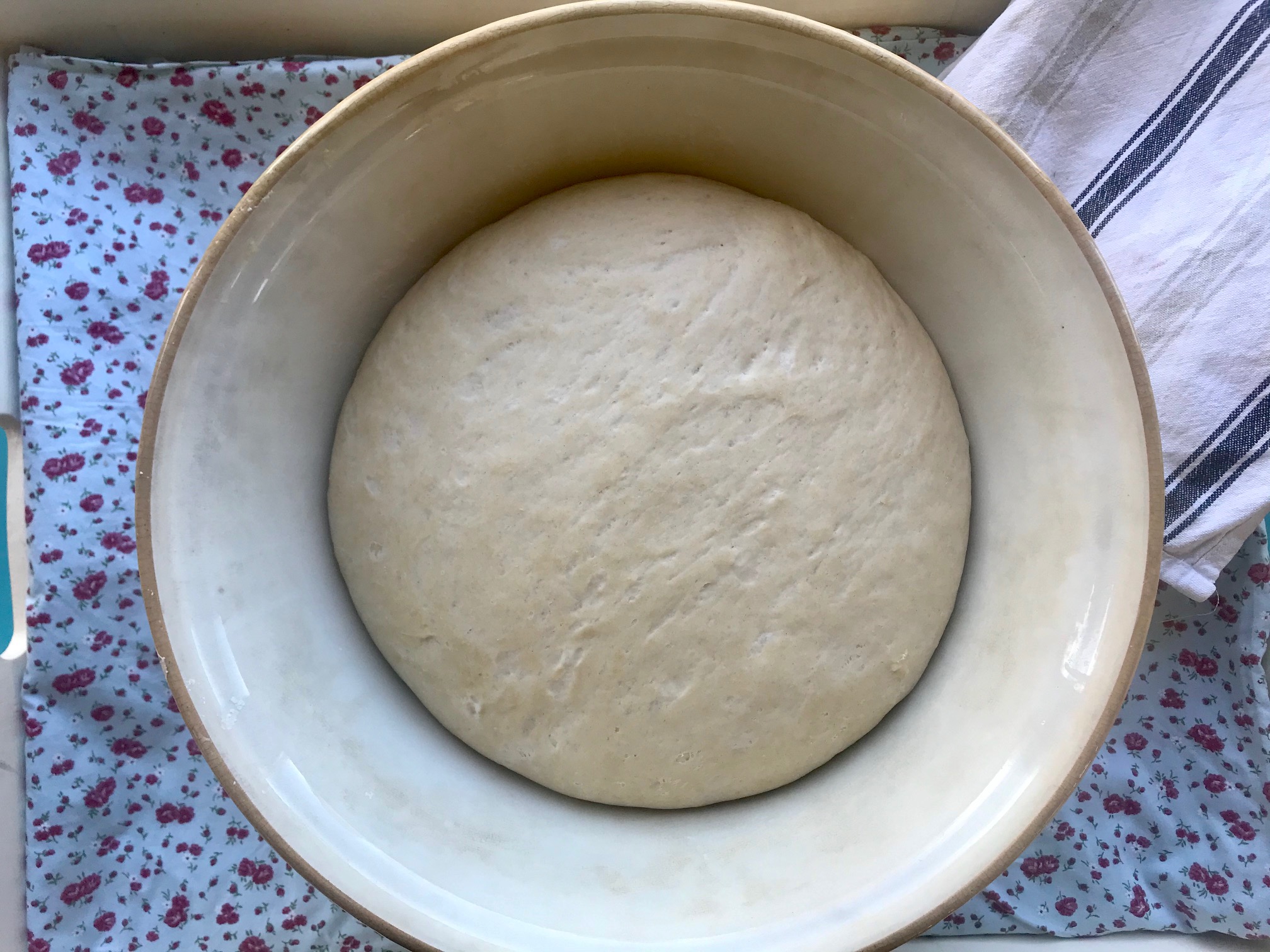 Step two
Covering the top of the bowl with a clean tea towel, leave to prove for about 1 hour or until it has doubled in size, in a warm place.
In a large baking tin, empty the (now doubled in size) dough and stretch to the shape of the tin and leave for a further 30 mins to prove once more.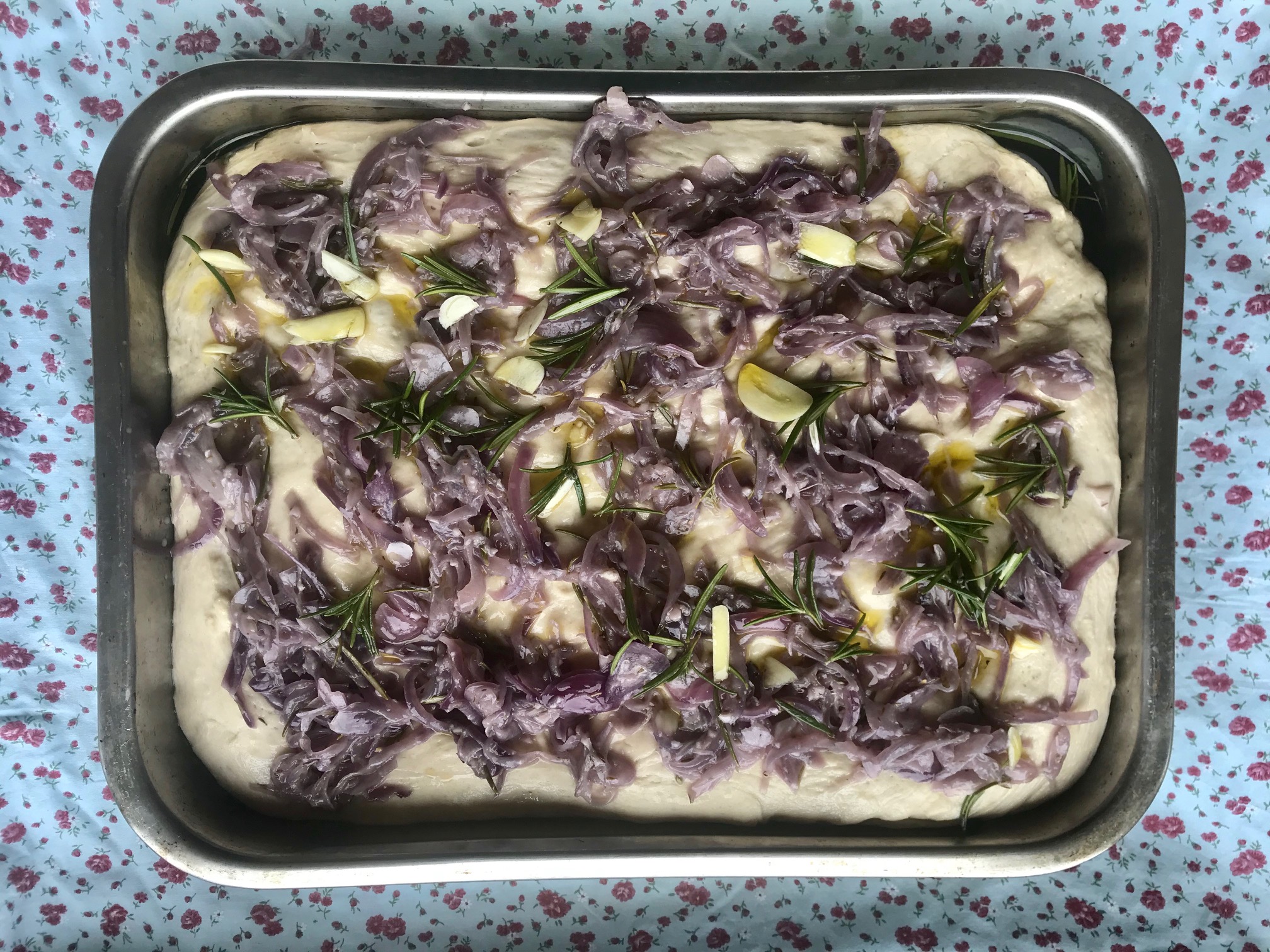 Step three
Make some dimples on the top of the dough ready for the delicious topping to be trapped in the holes.
Now spread your cooked shallots and garlic slices on top of the newly proved dough in the baking tin.
pour on the infused olive oil making sure the oil is around the edges of the dough in the base of the tin (about 1/2cm deep).
Place in the oven for 20 -30 minutes – until golden brown (play it by ear, keeping an eye on the shallots, ensuring they do not burn).
cool and then serve with your delicious soup or have it on its own.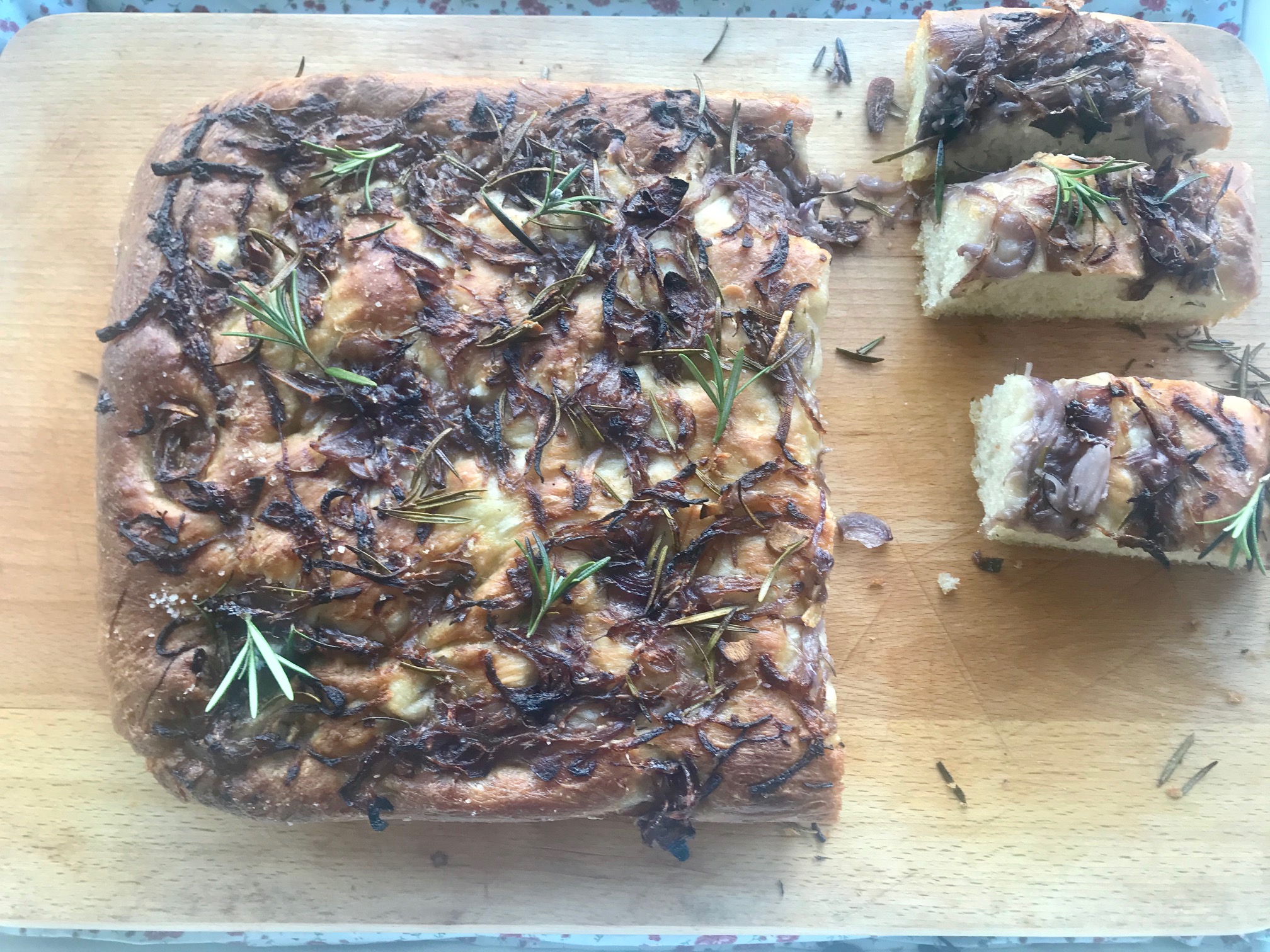 Delicious!