Parmigiana
by Joanna Gray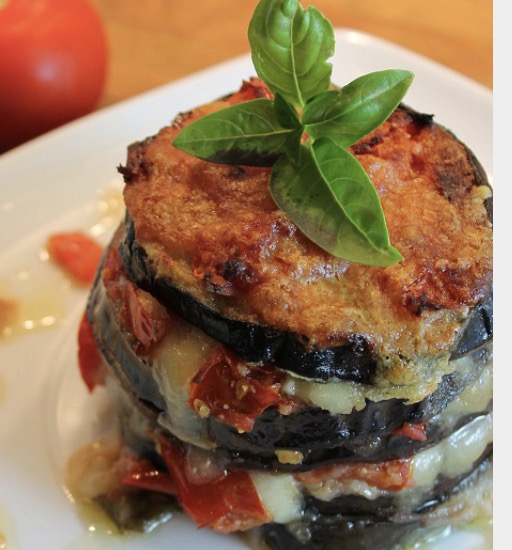 Parmigiana
Aubergine, tomato, mozzarella and basil a fresh, healthy and tasty dish from Italy.
Hosting our twice annual retreat in Sardinia sparked this fresh, healthy, tasty dish to be on our retreat menu. The Surelli family very kindly invited us to eat with them one evening when we were planning our guests arrival. They served the most amazing dish that left me totally mesmerised with how such a delicious dish could be made with such simple ingredients.
A good tip is to have the tomato sauce cooked ahead of time. This will speed the process up a lot!
Well here's my take on the traditional Parmigiana.
Ingredients
Aubergine 1 large
extra virgin olive oil
Mozzarella cheese two 200g packets, drained and sliced into medium slices
Fresh tomatoes from the vine (8-10) diced or 2 tins of the best plumb tomatoes
Fresh basil leaves torn into smaller pieces or if dried 1 tsp
2-3 cloves finely chopped
Fresh grated Parmigiano Reggiano
Sea salt and milled black pepper to taste
Fresh Oregano a handful or 1tsp dried
2 fresh or dried bay leaves.
Method for the sauce
First slice the aubergine into thin slices and set aside on some paper towel
sprinkle the slices with sea salt and cover with a sheet of paper towel – this will help release the excess liquid from the aubergine. Leave for a few minutes.
Whilst the aubergine is resting –
In a large heavy-based pan heat a little olive oil,
add the chopped tomatoes, a pinch of sea salt and black pepper to taste
As the tomatoes are cooking – I like to mash the tomatoes down with a masher or even a hand blender will do nicely if you have one!
Now bring the tomato mixture to a good heat then simmer for 1-2 hours.
Method
Preheat the oven at 180 fan gas mark 6.
In a griddle pan – I like to use my heavy based Le Creuset pan with lines on the bottom
Heat the pan spray the aubergine with a little oil and then add the slices of aubergine, making sure you only add enough to cover the base of the pan, turn over when done. Then make your way through each slice. working in batches that line the base of the pan.
Once all of the aubergine slices are griddled, you are ready for the layering.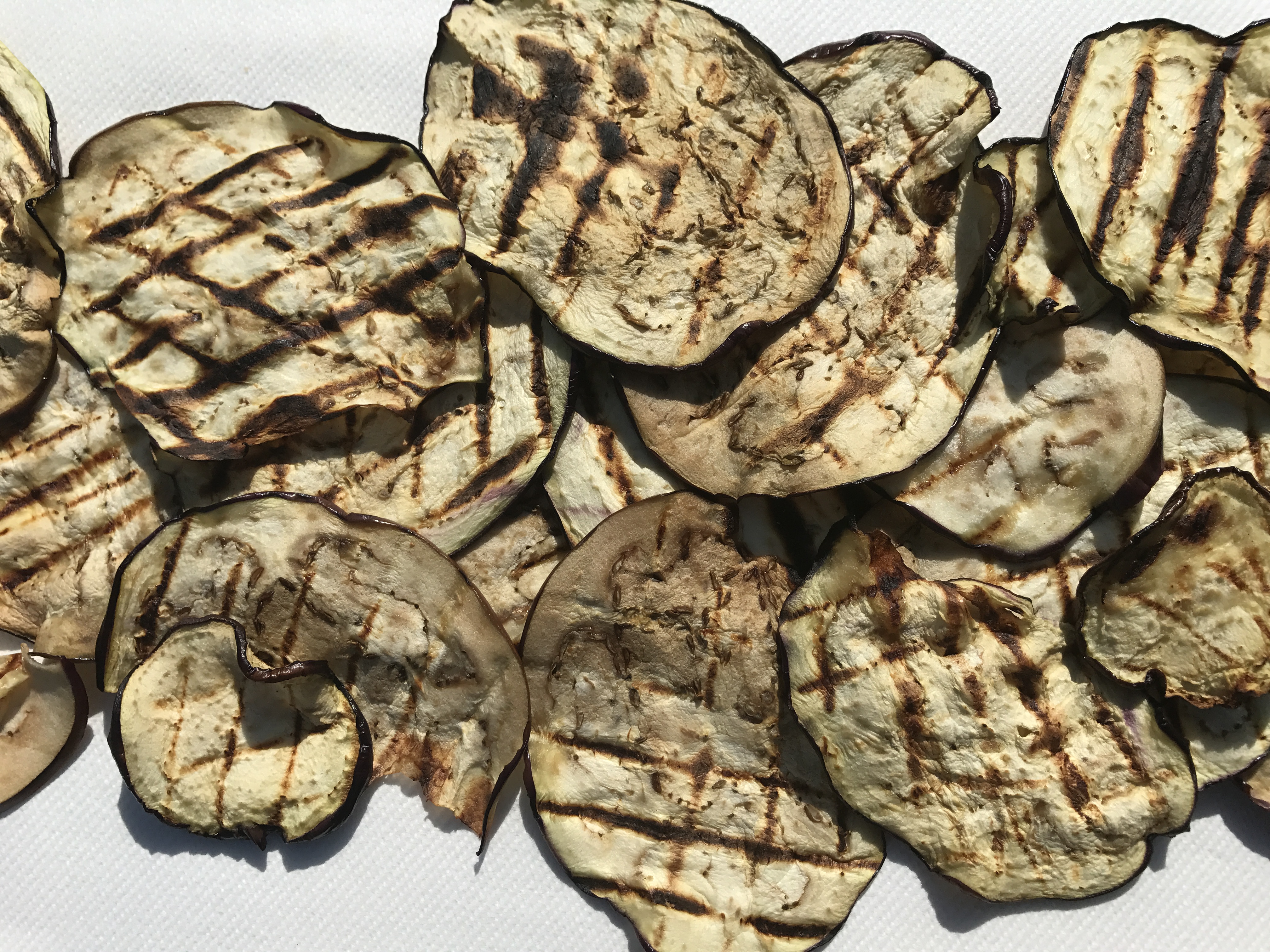 In a medium oven proof dish spread a little of your tomato sauce
then add a layer of aubergine, then a layer of mozzarella, keep layering until you have used all of the ingredients, finishing with a layer of tomato sauce.
Last of all sprinkle with freshly grated Parmigiano cheese.
Bake for 30-40 mins until the top is golden and crisp. The tomato sauce will be bubbling around the sides. The smell will be divine and your mouth will be watering!
Serve with a salad of your choice.