Roasted Mushroom Filo Wellington
by Joanna Gray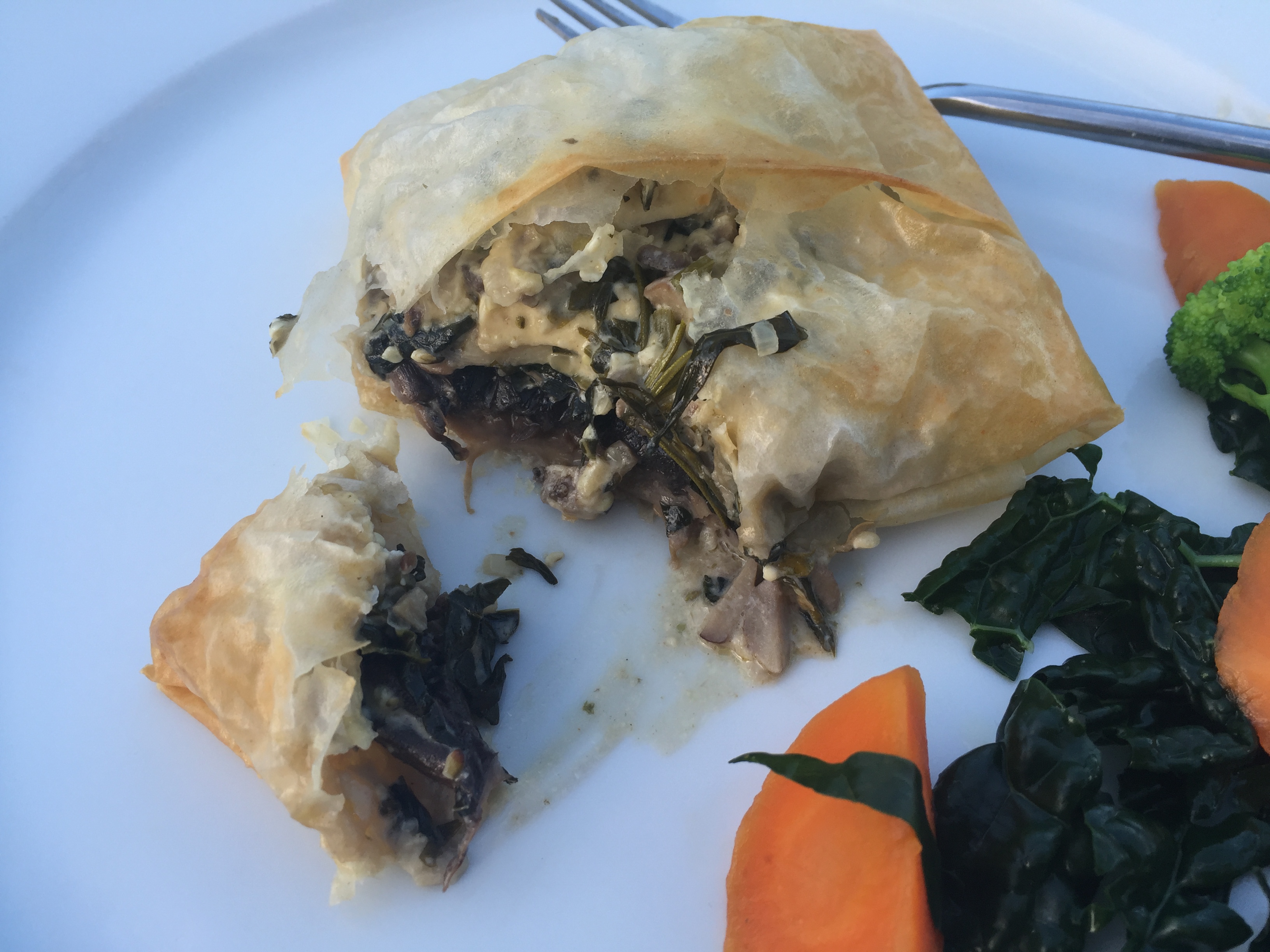 This recipe is a real show stopper – if you have guests to impress or just fancy something a little special maybe on a Sunday. It's a great vegetarian alternative for a Sunday Roast.
What you need
4 Portobello Mushrooms
150 grams chestnut mushrooms roughly chopped
6 leaves of Cavolo Nero (Italian cabbage) stalks removed and leaves thinly shredded
1 medium onion chopped finely chopped
2 cloves of good garlic finely chopped
1/2 pack halloumi cheese chopped into small cubes
1/2 pack of fetta
fresh chopped parsley – handful
120ml double cream
olive oil
dash of Mushroom Ketchup
Marigold Stock made in 1/2 pint of hot water
50grams melted butter for brushing filo
sea salt and pepper to taste
4 sheets of filo pastry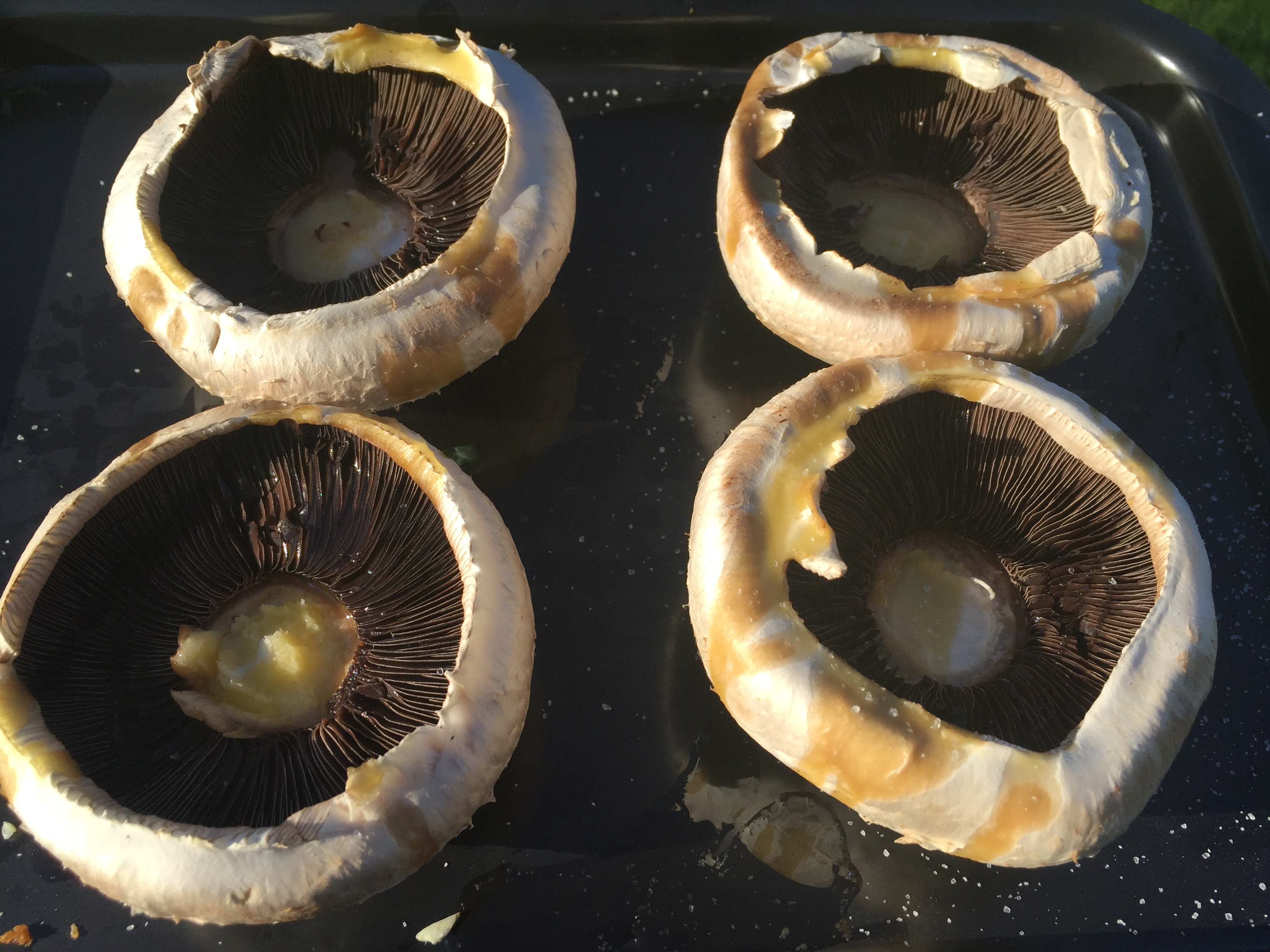 How to make it.
Pre heat the oven 180 fan
Take the stalks out of the Portobello mushrooms and keep to one side.
place the portobello mushrooms onto a baking sheet and tray brush with olive oil and sprinkle with a little sea salt.
Place into the oven and roast for about 10- 15 mins until just cooked. When cooked keep on tray waiting for the filling.
Heat a dash of oil in the pan
Add the chopped onions and garlic, cook on medium heat until soft
Chop the stalks of the Portobello and add to the chopped Chestnut mushrooms
Add mushrooms, Covolo Nero and parsley to the pan with the onions and cook on medium heat stirring occasionally.
adding the stock and Mushroom Ketchup
When this is cooked down a little add the cubed Halloumi
and crumble the feta into the mixture
Turn the heat down and add the cream stir in keeping the pan on simmer for about 5 mins.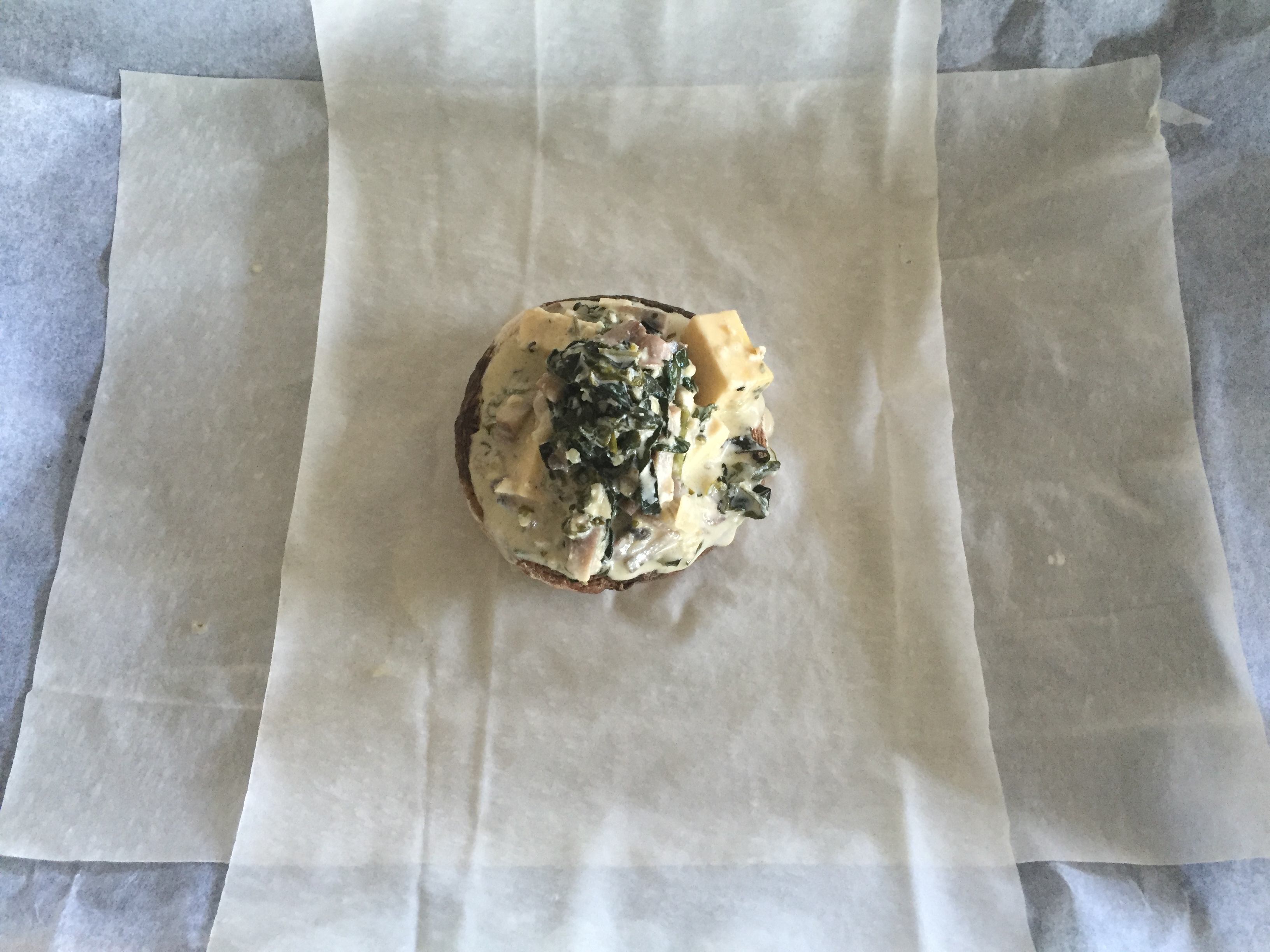 Work fast with the filo to avoid drying out.
Put one sheet of filo on a chopping board and cut into half placing the two halves into a cross on top of each other. You will end up with four strips and a central section
place one Portobello in the centre and then spoon in the filling (about 2 dessert spoons should do it).
fold each strip into the centre covering the mushroom, forming a filo parcel tucking any excess under the mushroom. Then brush the top with a small amount of melted butter.
Bake in the oven for about 15 mins – until the filo is crisp and golden.
Serve with vegetables or salad.